ABOUT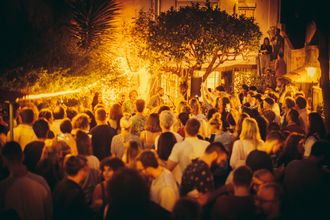 ABOUT THE PROJECT
The Colour Fools (TCF) are an international band based in Barcelona and made up of musicians from different countries and cultures. TCF style is a colourful palette of rhythms and sounds based on a funky groove and an indie-rock vibe.
TCF concerts are always full of energy and good feeling, while the crowd never stops dancing and singing along as TCF perform in different languages making everybody feel included.
The variety of styles and versatility of the band allow TCF to adapt their format depending on the type of show or venue, making it possible to play at any event, concert or festival.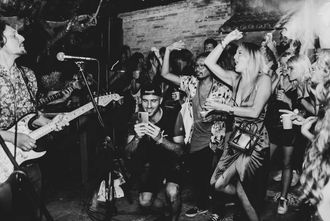 POSSIBLE SHOW FORMATS
1h concert: TCF perform their most energetic and funky grooves and a couple of well-known covers that make people sing and dance (can be played with or without brass section).
2h party: TCF perform a two-part interactive show with several invited musicians, singers and/or a phenomenal freestyle rapper.
4h festival: Opening DJ set to set the mood, 2h interactive show of TCF with several invited musicians and a closing DJ set with electronic and dance music.
DANCING CROWDS AT TCF SHOWS
SAMPLE VIDEO FROM A TCF SHOW